Sculpt to the Rhythm

Feel your energy rise as you pedal to the beat and move through choreographed cardio and upper-body-sculpting moves.
What to Expect
This class blends the music-driven cycling moves found in our AMP class with on-the-bike strength training. You'll get your heart rate up while riding to the rhythm before transitioning to a sculpting section to tone your upper body muscles, going back and forth between the two until you end sweaty, stronger and smiling. To fit the dance-club vibe, we'll darken the room and may use strobes and flashing lights; consult your doctor if you have a photosensitivity disorder or are prone to seizures.
CARDIO
FLEXIBILITY
STRENGTH
EQUIPMENT USED
Indoor Cycling Bike, Dumbbells
WHAT TO BRING
Water, Cycling Shoes (optional; all bikes have clips or cages that can fit any athletic shoe)
INCLUDED IN YOUR MEMBERSHIP
Why it Works

The combination of cardio and strength helps to increase your endurance, sculpt your muscles and give you an effective, full-body workout. Plus, pedaling along to upbeat music with a dynamic instructor and fellow cyclists makes your 50-minute workout fly by.

Two Ways to Experience Class
In-Club or Online
In-Club Classes

Discover thoughtfully designed studio spaces equipped with everything you need to take your workout to the next level.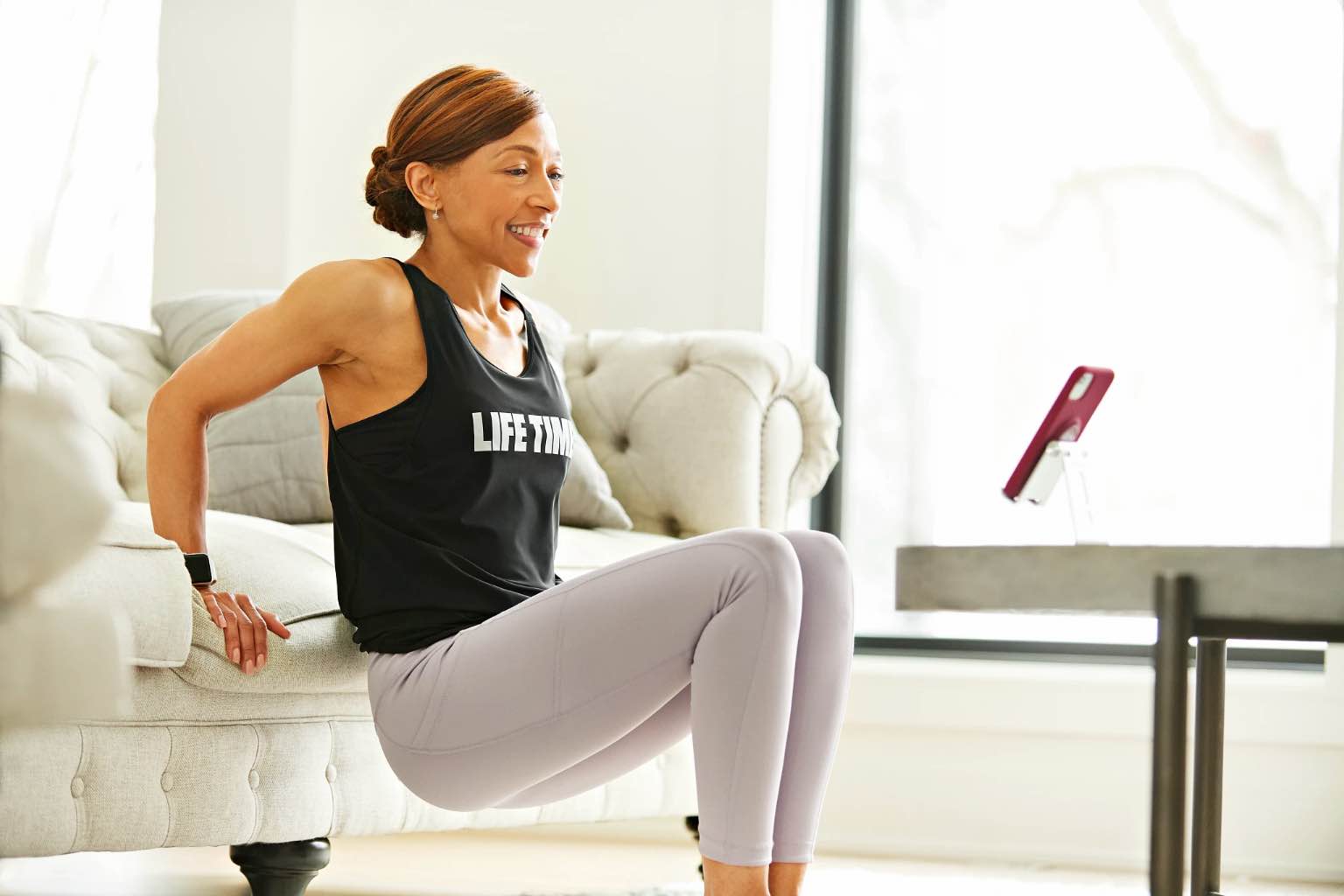 Online Classes

When you can't make it to the club, choose from a wide range of on-demand and livestreaming classes that seamlessly fit into your busy schedule.
Related Classes
AMP is a heart-pumping, calorie-burning, high-energy cycle workout that's fueled by the beat of the latest music. 

EDG Sculpt takes our metrics-based EDG class to the next level, adding strength training to drive your results even further.
PWR is a structured cycle training class designed for the competitive cyclist or triathlete.
Three Ways to Experience Life Time
Full Club Access
Monthly Membership
Create the ultimate membership that supports you and your family's healthy lifestyle with our flexible membership options.
Full Club Access
One-Day Membership
Our One-Day Membership allows you to soak in all the benefits of a Signature Membership for a day.
Complimentary
Schedule a Tour
Feel the energy of the club, see the beautiful spaces and discover what makes Life Time unique — with a visit to our athletic resort today.
Membership levels, types, amenities, services, programs and their associated dues, pricing, fees and/or charges may vary by location and are subject to change. Access to clubs, and certain services, programs, amenities, or areas within a club (e.g., outdoor pools, racquet courts) may be restricted, conditioned, or otherwise limited by specific terms and conditions and/or subject to a separate or supplemental fee for access or use (e.g., your access to the outdoor pool area may require a separate fee and be limited to your designated club). See club for additional terms and conditions that may apply. Always consult your physician before beginning any new exercise program.