Ride and Sculpt to Your EDG

Set to a soundtrack of motivating music, this class blends fun and focus, combining high-intensity interval training cardio, strength-training segments and performance-focused technology.
What to Expect
You'll track metrics like heart rate, RPMs and power output as you cycle, enabling you to accurately push yourself through a mix of high-intensity cardio and resistance-training moves. You'll go through cardio challenges, then use upper-body-weight-training as your active recovery, alternating between the two until you've ridden to your EDG. Flashing lights may be used; consult your doctor if you have a photosensitivity disorder or are prone to seizures.
CARDIO
FLEXIBILITY
STRENGTH
EQUIPMENT USED
Indoor Cycling Bike, Dumbbells, Figure-8 Tubing
WHAT TO BRING
Water, Cycling Shoes (optional; all bikes have clips or cages that can fit any athletic shoe)
INCLUDED IN YOUR MEMBERSHIP
Why it Works

Like our EDG class, this workout is designed to train your cardiorespiratory system by taking you through various intervals, while the addition of weights and bands adds both strength and toning benefits. The inclusion of metrics and music makes this a smart, lively and efficient full-body workout.
Two Ways to Experience Class
In-Club or Online
In-Club Classes

Discover thoughtfully designed studio spaces equipped with everything you need to take your workout to the next level.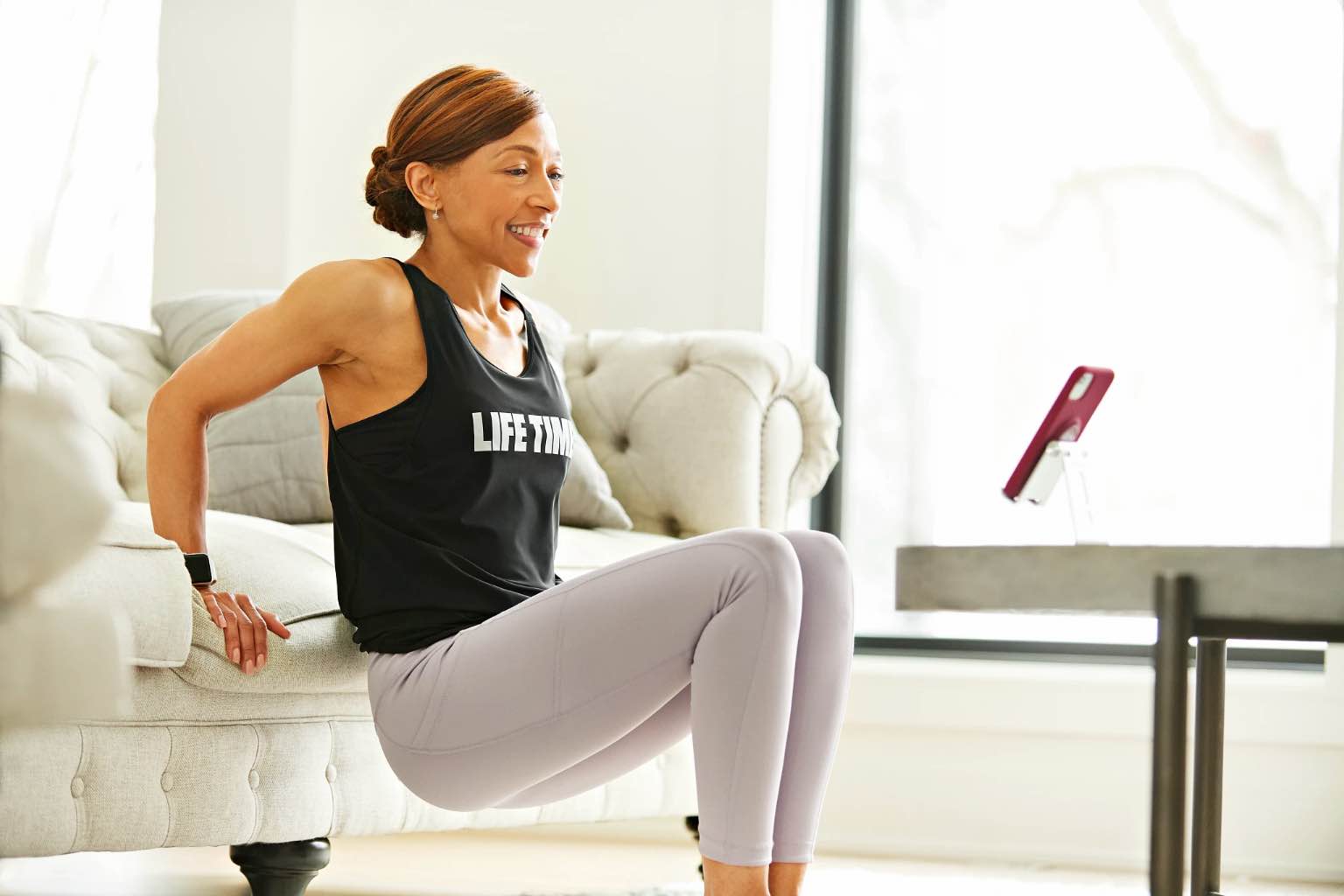 Online Classes

When you can't make it to the club, choose from a wide range of on-demand and livestreaming classes that seamlessly fit into your busy schedule.
Related Classes
EDG blends metrics-based heart-rate training with motivational music for a fun and results-oriented cycle workout.


AMP Sculpt infuses our heart-pumping AMP class with body-sculpting sections for a party-like, full-body cycle workout.
PWR is a structured cycle training class designed for the competitive cyclist or triathlete.
Three Ways to Experience Life Time
Full Club Access
Monthly Membership
Create the ultimate membership that supports you and your family's healthy lifestyle with our flexible membership options.
Full Club Access
One-Day Membership
Our One-Day Membership allows you to soak in all the benefits of a Signature Membership for a day.
Complimentary
Schedule a Tour
Feel the energy of the club, see the beautiful spaces and discover what makes Life Time unique — with a visit to our athletic resort today.
Membership levels, types, amenities, services, programs and their associated dues, pricing, fees and/or charges may vary by location and are subject to change. Access to clubs, and certain services, programs, amenities, or areas within a club (e.g., outdoor pools, racquet courts) may be restricted, conditioned, or otherwise limited by specific terms and conditions and/or subject to a separate or supplemental fee for access or use (e.g., your access to the outdoor pool area may require a separate fee and be limited to your designated club). See club for additional terms and conditions that may apply. Always consult your physician before beginning any new exercise program.