Calm the Active Mind

Challenge yourself to quiet your reactive mind by anchoring your attention to the rhythm of your breath.
What to Expect
You'll learn a meditation technique called anapana, a word that refers to observation of your natural breath. As you sit in a relaxed and comfortable posture, your instructor will guide you on a supported journey inward.
WHAT TO BRING
Water, Mat (optional)
CLASS LENGTH
Up to 60 minutes
INCLUDED IN YOUR MEMBERSHIP
Why it Works

This practice is designed to relieve mental stress and improve concentration by bringing your awareness to what is real in the present moment. The qualities cultivated in BE are woven throughout all of our yoga classes.
Two Ways to Experience Class
In-Club or Online
In-Club Classes

Discover thoughtfully designed studio spaces equipped with everything you need to take your workout to the next level.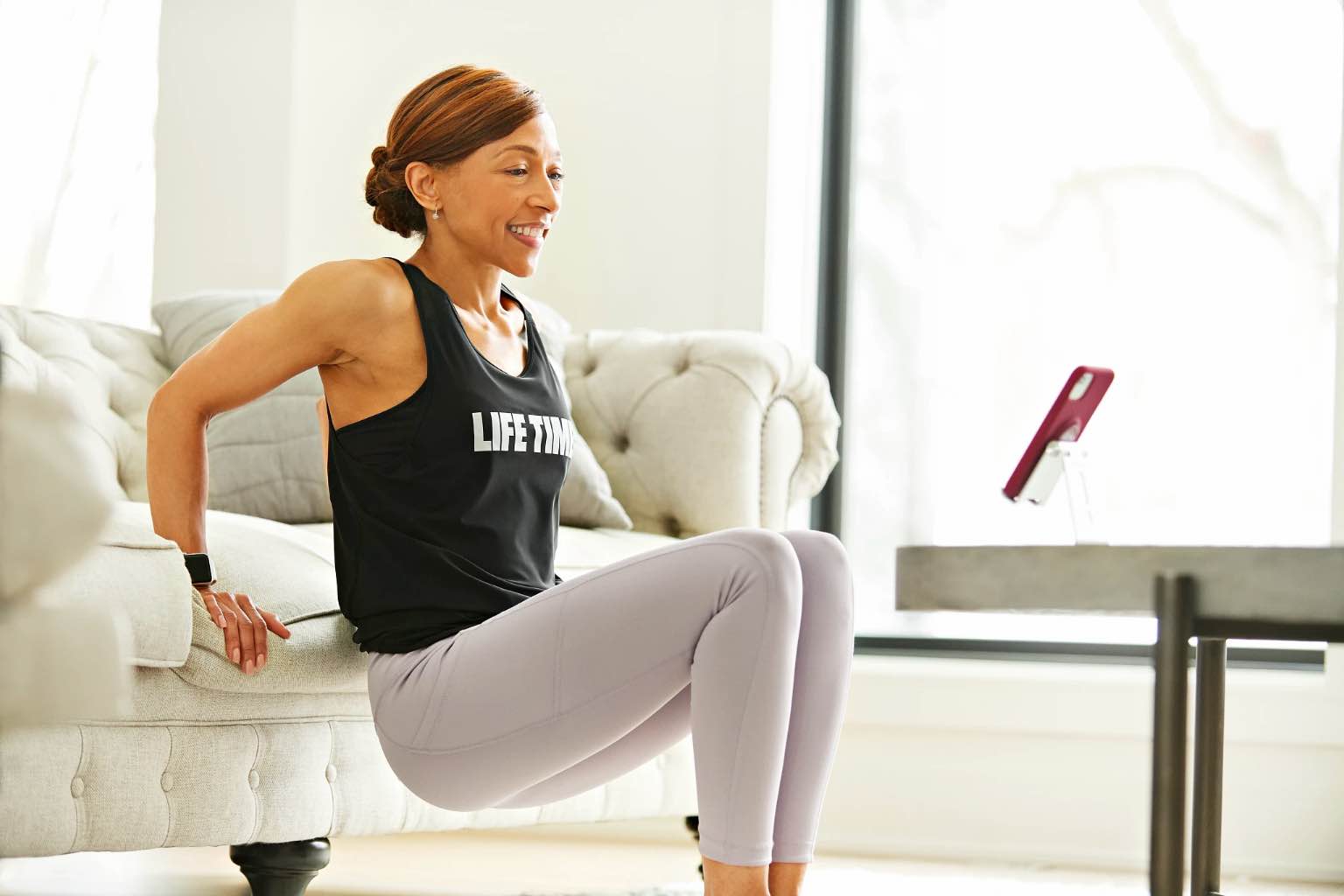 Online Classes

When you can't make it to the club, choose from a wide range of on-demand and livestreaming classes that seamlessly fit into your busy schedule.
Related Classes

ROOT is our foundational yoga class, great for beginners or those who want a slower, deeper experience.

SURRENDER is yin-style yoga featuring long-held stretches and meditative breathing to relieve tension in your body and mind.  

FLOW is a vinyasa-style celebration of yoga that synchronizes breath and movement through a series of poses.
Three Ways to Experience Life Time
Full Club Access
Monthly Membership
Create the ultimate membership that supports you and your family's healthy lifestyle with our flexible membership options.
Full Club Access
One-Day Membership
Our One-Day Membership allows you to soak in all the benefits of a Signature Membership for a day.
Complimentary
Schedule a Tour
Feel the energy of the club, see the beautiful spaces and discover what makes Life Time unique — with a visit to our athletic resort today.
Membership levels, types, amenities, services, programs and their associated dues, pricing, fees and/or charges may vary by location and are subject to change. Access to clubs, and certain services, programs, amenities, or areas within a club (e.g., outdoor pools, racquet courts) may be restricted, conditioned, or otherwise limited by specific terms and conditions and/or subject to a separate or supplemental fee for access or use (e.g., your access to the outdoor pool area may require a separate fee and be limited to your designated club). See club for additional terms and conditions that may apply. Always consult your physician before beginning any new exercise program.