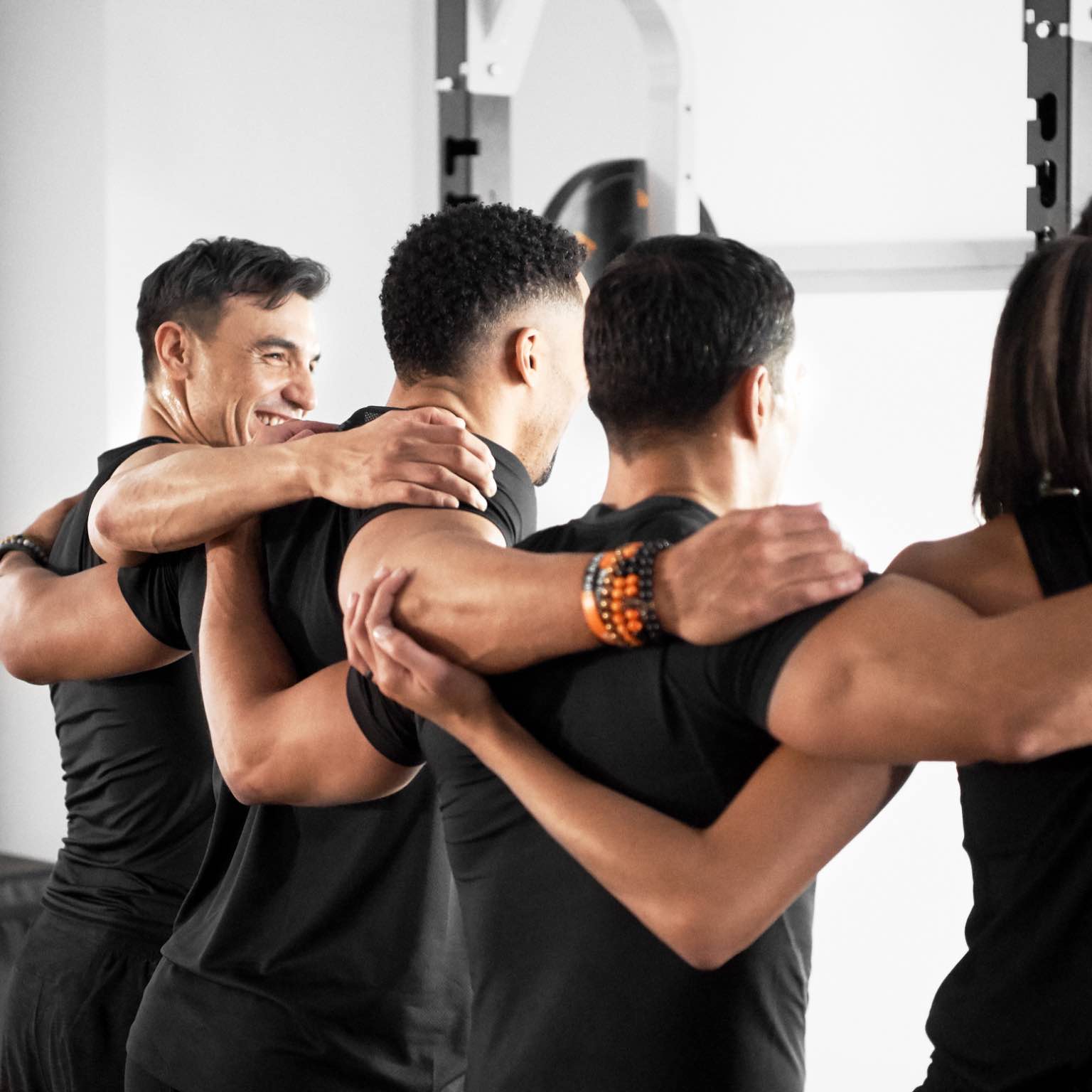 Group Training
Coaches guide us. Goals unite us.
An invitation to do more and push further. A path to get results you never thought possible. Caring coaches and people who share your goals. Just show up and your workout is planned, equipment ready to go.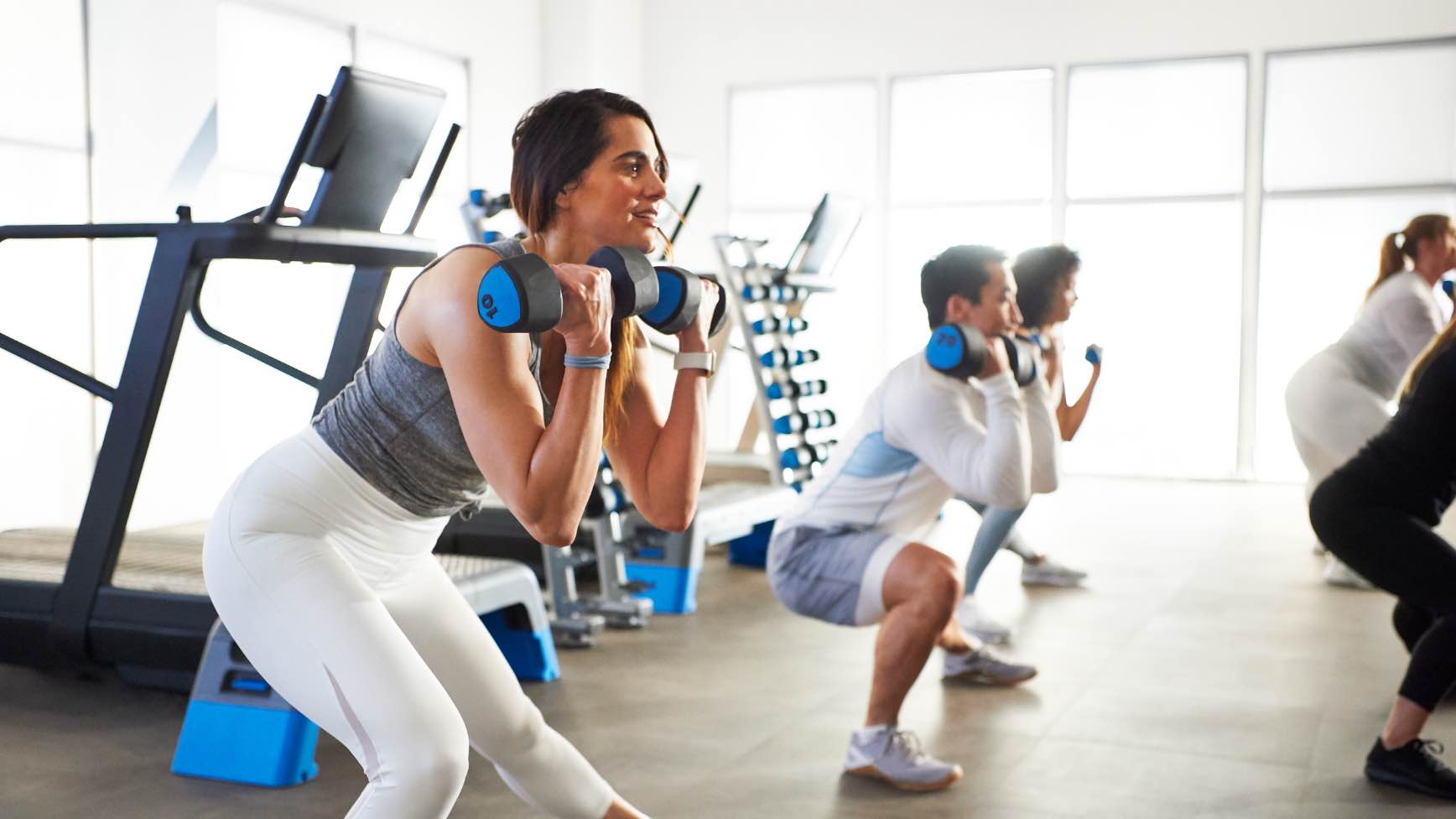 What Is Group Training?
Structured group workouts are led by personal trainers and held within advanced training spaces in the club. Progress through a series of formats: GTX, Alpha and Ultra Fit, or switch up your routine and experience any class, anytime. Access unlimited Group Training with our new Signature Membership offering.
A Powerful Community
The energy of a group by your side helps us crush workouts and hold each other accountable. Show up together for laughs, motivation and friends.
Challenge and Progression
Science-based programming designed to bring variety and results. Progress at your own pace through structured training sessions.
Coaches and Expertise
Get the instruction and guidance of a certified trainer. Here to help you reach goals, modify moves and bring out your best.
The Group Training Experience
"Just when you think you can't get that last rep in, somebody comes along and says, you can do it. Feels good."
–Jaeda Y., Life Time Member
Flexible Scheduling
With a Signature Membership, you have complete access to all our Group Training offerings. Choose to progress with one format and a specific trainer or switch up your classes any time.
Dedicated Training Areas
Each Group Training format has its own reserved space in the club designed with state-of-the-art equipment and monitors live heart rate tracking.
Group Training Formats
Whether you're a fitness pro or just getting started, Group Training can help you reach your goals faster, achieve the growth you're looking for and bring out your best.
GTX
Begin Cardio, Develop Strength
Foundational cardio and conditioning
Basics to strength training
Circuit-style workouts to tone and transform
Alpha
Athletic Endurance, Power Lifts
High-intensity interval training
Performance lifting and strength training
Metabolic conditioning
Ultra Fit
All-Out Sprints, Max Effort
Treadmill intervals to build maximum sprinting power
Floor exercises focus on agility, balance and coordination
Athletic functional movements
Signature Memberships
Unlimited Group Training Included
Get unlimited access to our Group Training programs and priority reservations for classes and infant care. Plus, enjoy all the benefits of the club and Life Time Digital featuring Apple Fitness+.
Visit The Club
Let's get to know each other. Come explore our beautiful spaces, discover our relaxing amenities and enjoy a great workout.
---
What are the benefits of a Signature Membership?
In addition to all of the benefits of Life Time Digital and our Standard Membership, only the Signature Membership offers Unlimited Group Training, priority reservations to classes and infant care, and access to more Life Time locations.
What clubs offer the Signature Membership?
All Life Time locations offer the Signature Membership, however, Group Training is subject to club availability. If your home club does not offer Group Training, visit "Clubs I Can Access" for a club nearby with this offering.
If my whole family is on my membership, can one of us have a Signature Membership and the rest have a Standard Membership?
Membership type will encompass everyone on the membership with you.  
Am I able to purchase Group Training if I have a Standard Membership?
To access the Group Training program, you will need to be a Signature Member. Group Training cannot be purchased outside of that membership option.
What is the difference between Group Training and Classes at Life Time?
The two programs vary greatly in format and type of workout.  Additionally, classes are included with both Standard and Signature Memberships. Group Training is included only in the Signature Membership.
The Life Time Group Training program is a results-based progressive training program led by our Certified Personal Trainers. The program focuses heavily on technique and form while using equipment on the fitness floor such as squat racks, barbells, dumbbells, and treadmills to improve strength and overall fitness on a personalized basis.
Life Time classes take place in our designated studios with the guidance of our expert instructors. Classes include yoga, cycle, high-intensity cardio and strength classes in a variety of formats.
What Group Training formats do you offer?
We currently offer 3 formats of Group Training at Life Time: GTX, Alpha, and UltraFit. Availability varies by club.
How do I access priority reservations?
As a Signature Member, access to priority reservations is automatically added to your profile. Members are able to access both classes and infant care reservations 8 days in advance directly through the Life Time Digital app as well as through my.lifetime.life.
Membership levels, types, amenities, services, programs and their associated dues, pricing, fees and/or charges may vary by location and are subject to change. Access to clubs, and certain services, programs, amenities, or areas within a club (e.g., outdoor pools, racquet courts) may be restricted, conditioned, or otherwise limited by specific terms and conditions and/or subject to a separate or supplemental fee for access or use (e.g., your access to the outdoor pool area may require a separate fee and be limited to your designated club). See club for additional terms and conditions that may apply. Always consult your physician before beginning any new exercise program.