Movement is Fundamental
Our low-impact classes offer a mix of cardio, strength and flexibility to support optimal body function.
Most classes included with a standard membership.
Cardio Classes
Cardiovascular exercise increases blood flow, strengthens the immune system, builds endurance and supports life longevity.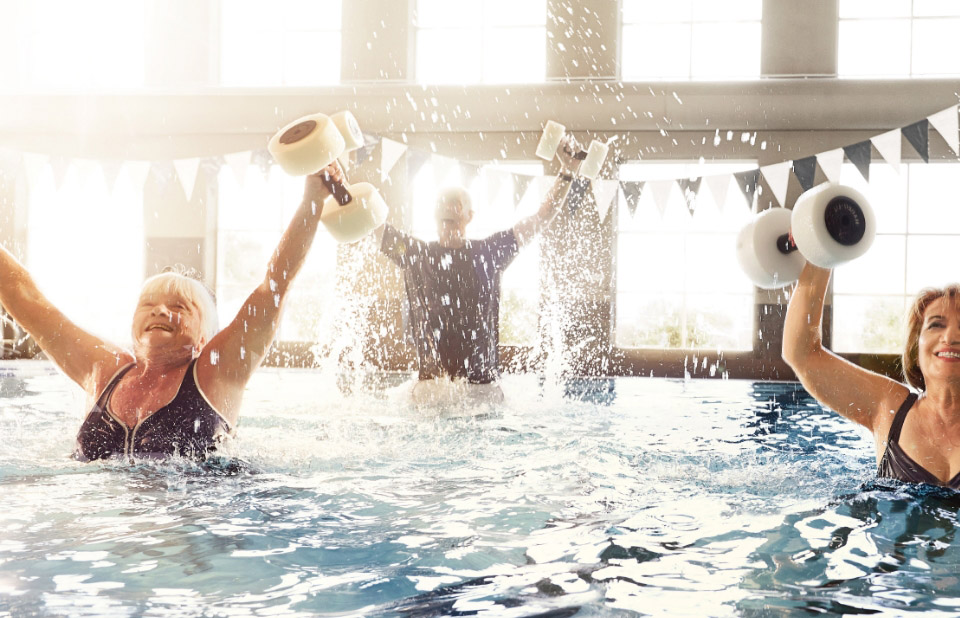 Featured Class
ARORA Aqua
A low-impact workout designed to build strength and cardio endurance in the pool. All levels welcome. No underwater submergence required.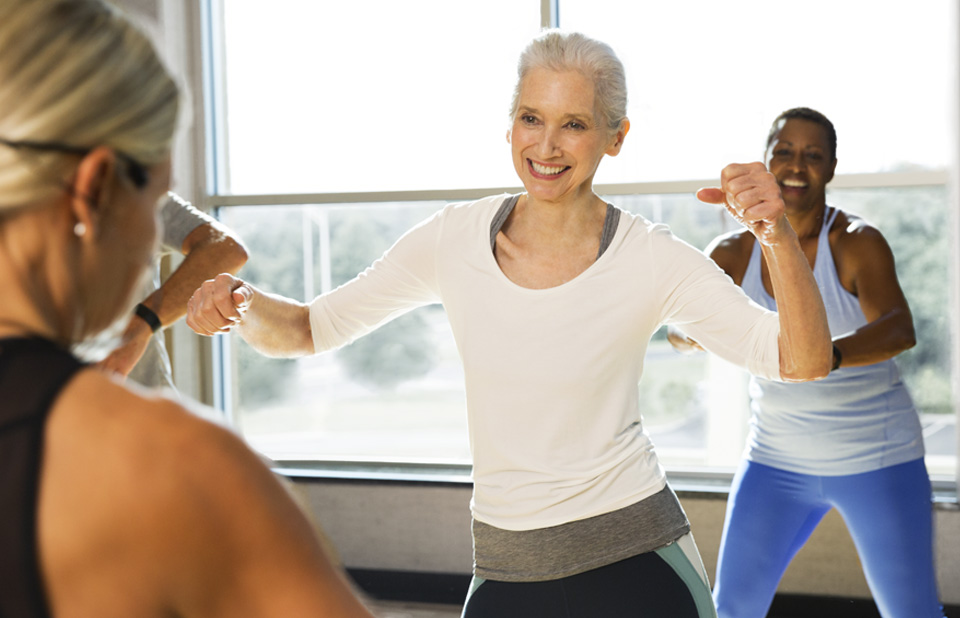 Featured Class
ARORA Dance
An easy-to-follow, dance-based cardio workout with simple moves and great music. No dance experience necessary.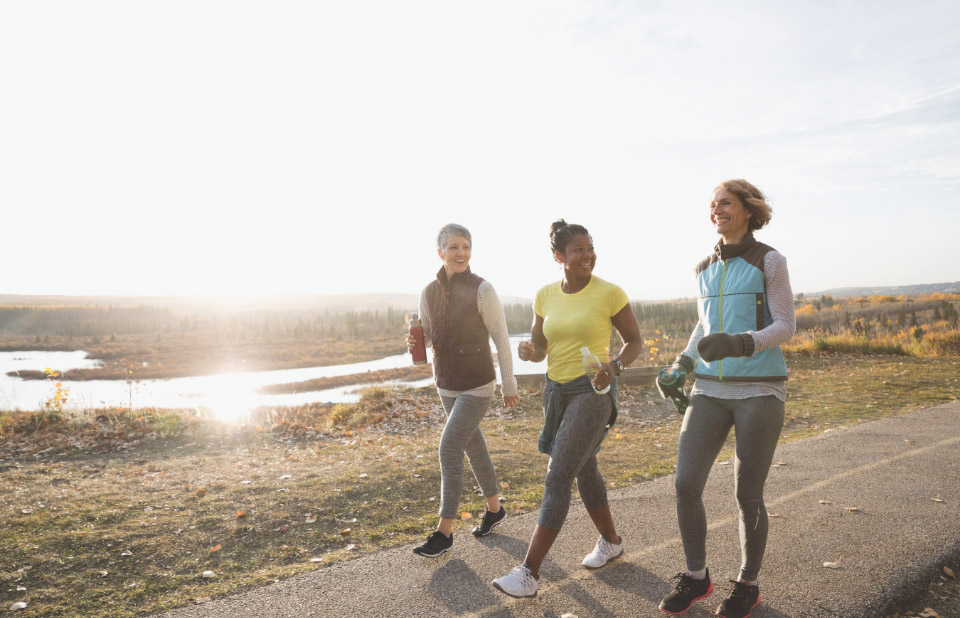 Featured Class
ARORA Walking Club
This seasonal outdoor social walking class provides techniques to improve balance, range of motion and cardiovascular health.
Classes vary by club. Many clubs offer chairs in classes for additional stability and support.
Strength Classes
Maintaining muscle mass is critical for healthy body function. Strength training a few times per week can slow the natural loss of muscles and reduce frailty.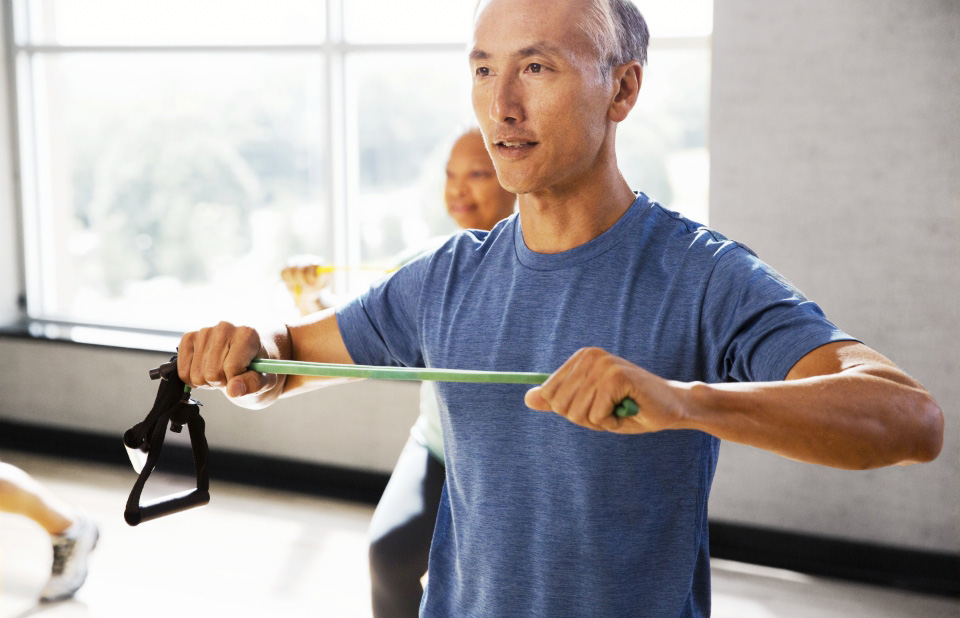 Cardio and strength training combined with neuroplasticity drills builds muscle while improving mental focus and cognitive health.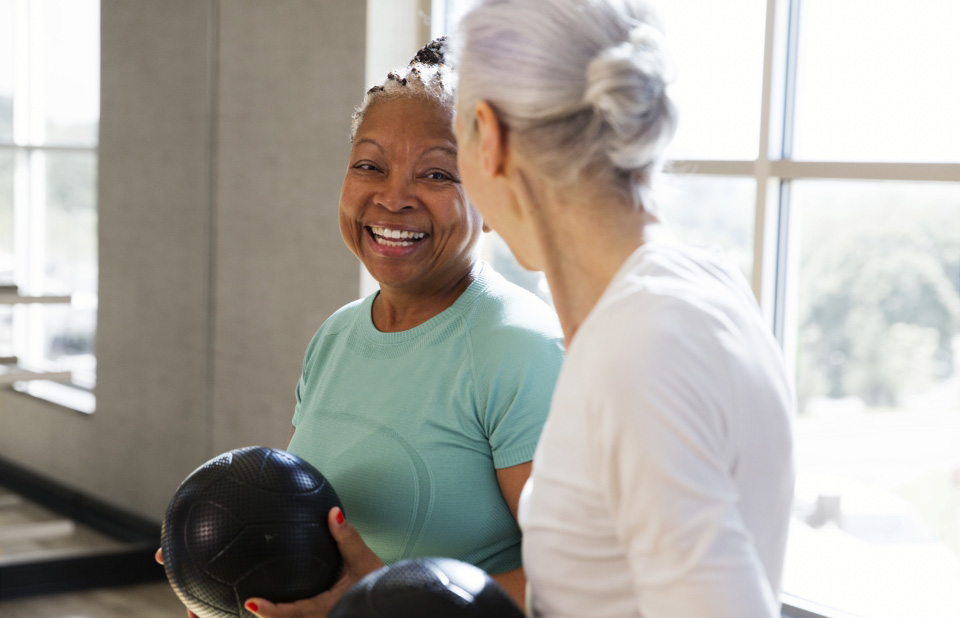 Featured Class
ARORA Strength
This gentle full-body workout uses light weights, bands and body bars to improve strength and coordination.
Featured Class
Strictly Strength
Focus on one muscle group at a time with basic strength-training exercises such as squats, overhead presses, bicep curls and lunges.
Stand at a fixed barre for a total-body workout including cardio, flexibility work, strength training and core movements.
Classes vary by club. Many clubs offer chairs in classes for additional stability and support.
Balance & Flexibility Classes
Our sense of balance often declines with aging, increasing the risk of falling. Balance exercises and flexibility work are important for overall mobility.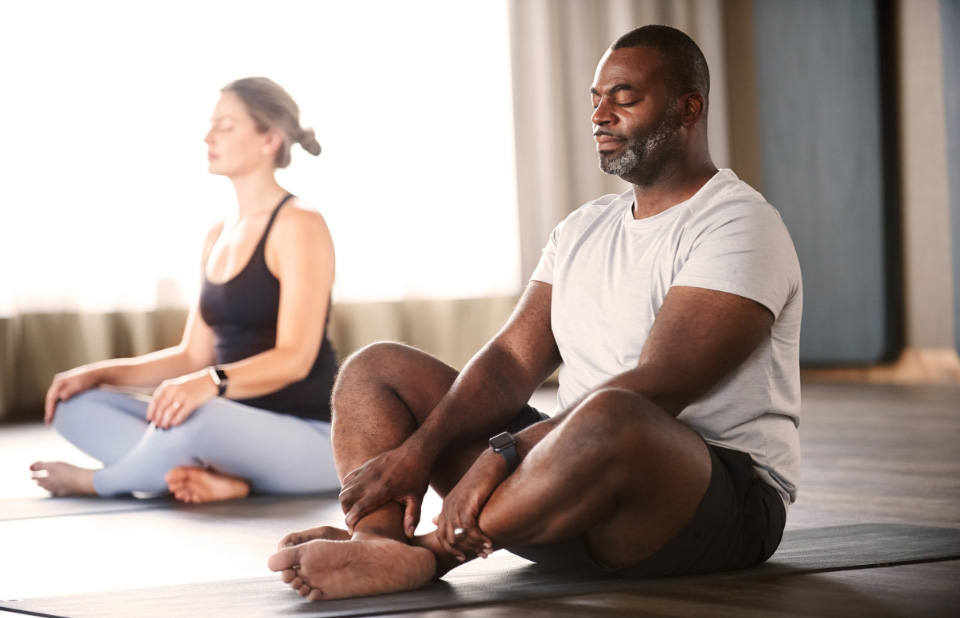 Featured Class
ARORA Gentle Yoga
This class incorporates breath work, mindful movement, yoga postures, guided relaxation and meditation to improve flexibility, mobility, and muscular endurance. ARORA Chair Yoga also available in many locations.
Featured Class
ARORA Pilates Fusion
Utilize and strengthen your deep abdominal muscles, obliques and lower back. This class combines the movements of Pilates with traditional fitness elements.
Featured Class
A Variety of Yoga
In additional to ARORA Yoga, Life Time offers a range of progressive yoga classes to meet your needs and goals.
Featured Class
Stretching Classes
A variety of stretching classes are available such as "Stretched & Balanced" and "Roll & Recover" to help support overall joint health and flexibility.
Classes vary by club. Many clubs offer chairs in classes for additional stability and support.
Life Time 65+ Memberships
Discounted membership available and your Medicare insurance provider may cover some of the cost.
Membership levels, types, amenities, services, programs and their associated dues, pricing, fees and/or charges may vary by location and are subject to change. Access to clubs, and certain services, programs, amenities, or areas within a club (e.g., outdoor pools, racquet courts) may be restricted, conditioned, or otherwise limited by specific terms and conditions and/or subject to a separate or supplemental fee for access or use (e.g., your access to the outdoor pool area may require a separate fee and be limited to your designated club). See club for additional terms and conditions that may apply. Always consult your physician before beginning any new exercise program.