Classes and Training
Training, pilates, studio, classes — so many ways to move
Feel it in the focus and attention of a coach. Hear it in the vibrant energy pulsing from the studios. See it in the results.
Barbell Strength
Weight Toning for All
With a strong emphasis on proper form, this foundational class will teach you the basic movements of weight training, providing options to keep things challenging as you build strength.
En Barre
Guided Barre Workout
This all-in-one barre class positions you at a fixed barre, with you using it to move in and out of lower and upper body movements for a core, cardio, flexibility and strength-training workout.
Gluteus MAXout
Lower Body + Cardio
This class focuses on movement that targets and strengthens the muscles in and around your legs and glutes, with a little cardio to challenge your aerobic capacity.
Ringside
Boxing + Strength
This boxing-inspired class takes you through a series of boxing drills and moves for a total-body strengthening and conditioning experience.
Strike
Kickboxing + Martial Arts
Inspired by martial-arts fighting drills, this athletic kickboxing class uses weighted gloves and bars to kick, punch, strike and block your way to a great workout.
UPPER Rx
Guided Upper-Body Workout
This strength-building and muscle toning class features a series of familiar fitness-floor exercises and training methods in a pulse-pounding, chest-thumping format.
Warrior Sculpt
Yoga + HIIT + Strength
A soulful yet fierce fusion of yoga and weights, this sweaty nonstop flow is a demanding, energetic, yet surprisingly Zen-filled experience.
XTREME
HIIT
Challenge yourself with the most innovative High-Intensity Interval Training format to deliver Strength and Cardio results.
FIRE
HIIT
Our newest, boldest yoga format fuses the intensity of HIIT training with the heart of yoga for a complete cardio workout.
FLOW
Vinyasa
Dynamic and challenging, this class synchronizes breath and builds strength through continuous flow-style movement.
ROOT
Fundamentals
For everyone from beginners who've never done yoga to athletes looking to deepen their understanding of the body with long-held, classic poses.
SOL
Guided
This dynamic yoga class takes you through a guided flow of poses, synchronizing your breath with traditional yoga movements.
SURRENDER
Yin
In this class, you'll hold passive yoga poses for a period of time to strengthen flexibility and mobility while practicing self-acceptance.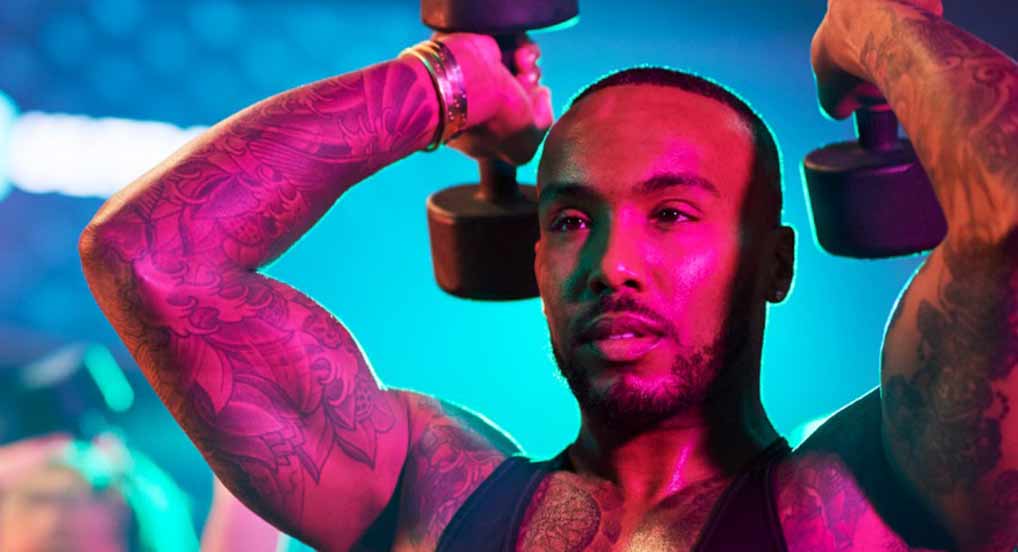 Signature Member Exclusive
Signature Group Training
Through progressive programming, the attention of a coach, and the energy of a small groups who hold you accountable, you'll look forward to your workouts and do things you never thought you could do.
GTX
---
GTX is the ultimate group training experience. A 50/50 blend of cardio and strength programming that levels up as you level up for a total body workout every time. Think sweaty social hour with like-minded people led by a nationally certified coach that gets results.
Fitness Level
Beginner to advanced
Expected Benefits
Increased strength, more muscle definition, body transformation and an improved metabolism.
Equipment Used
Dumbbells, kettlebells, resistance bands, bodyweight exercises and cardio machines.
Ultrafit
---
Ultra Fit is transformation at the cellular level. Push your cardiovascular, musculoskeletal and neurological limits with a combination of strength, stability and sprint interval training. Think all systems firing on every cylinder in the company of worthy adversaries.
Expected Benefits
Better brain health, improved insulin response, leaner body composition, higher metabolism, better bone density and accelerated production of human growth hormone.
Equipment Used
Treadmill, stability ball, BOSU, resistance bands, ab dolly.
Pilates
An exercise and body-conditioning program practiced to stretch, strengthen, align and tone. Functional fitness improves, long lean muscles are built, energy increases. Thousands of exercises on a variety of equipment for every level of fitness.
Three ways to experience Life Time
Full Club Access
Monthly Membership
Create the ultimate membership that supports you and your family's healthy lifestyle with our flexible membership options.
Join as a monthly member
Full Club Access
One-Day Membership
Our One-Day Membership allows you to soak in all the benefits of a Signature Membership for a day.
Join for a day
Complimentary
Try A Class
Feel the energy of the club, see the beautiful studios spaces and experience a complimentary studio, yoga or Pilates class at Life Time at The Shops at Riverside. Request your pass, and schedule your class today.
Try A Class
Membership levels, types, amenities, services, programs and their associated dues, pricing, fees and/or charges may vary by location and are subject to change. Access to clubs, and certain services, programs, amenities, or areas within a club (e.g., outdoor pools, racquet courts) may be restricted, conditioned, or otherwise limited by specific terms and conditions and/or subject to a separate or supplemental fee for access or use (e.g., your access to the outdoor pool area may require a separate fee and be limited to your designated club). Actual spaces may appear different depending on club. See club for additional terms and conditions that may apply. Always consult your physician before beginning any new exercise program.